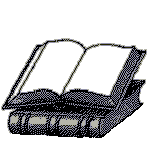 James 1:26a If any man among you seem to be religious …
Have you ever met someone who can quote scripture extensively?
Pretty impressive, isn't it?
Some folks have the ability as a gift from God for service to the Body (the Saints). Do not be jealous of them. It is from God and for you!
Reading and memorizing (the meaning) of Bible passages is something we all can do to at least some degree.  This helps to light the pathway wherein we may safely walk. We can find in many passages a reminder to refer to the Scripture as our guide such as:  "Nevertheless what saith the scripture?"   "For the scripture saith"    "For what saith the scripture?"
We also can all understand that the record of the Bible is preserved for you so we can be taught by them and to give our hope substance (faith).  Romans 15:4 For whatsoever things were written aforetime were written for our learning, that we through patience and comfort of the scriptures might have hope.
The study of Scripture helps us from even our youth to educate ourselves, to grow and to prove all things. It nourishes us up to spiritual maturity.  2 Timothy 3:15-17 And that from a child thou hast known the holy scriptures, which are able to make thee wise unto salvation through faith which is in Christ Jesus. All scripture is given by inspiration of God, and is profitable for doctrine, for reproof, for correction, for instruction in righteousness: That the man of God may be perfect, throughly furnished unto all good works.
Yes, it is impressive when one can quote Scripture from memory … but the fact that one can quote it isn't what reveals one to be a Christian.
The devil can quote scripture quite well.  He was so bold and cocky with his knowledge and own devilish wisdom that he quoted Scripture to Jesus in the wilderness in an attempt to snare Him.
Matthew 4:1-11 Then was Jesus led up of the Spirit into the wilderness to be tempted of the devil. And when he had fasted forty days and forty nights, he was afterward an hungred. And when the tempter came to him, he said, If thou be the Son of God, command that these stones be made bread. But he answered and said, It is written, Man shall not live by bread alone, but by every word that proceedeth out of the mouth of God. Then the devil taketh him up into the holy city, and setteth him on a pinnacle of the temple, And saith unto him, If thou be the Son of God, cast thyself down: for it is written, He shall give his angels charge concerning thee: and in their hands they shall bear thee up, lest at any time thou dash thy foot against a stone. Jesus said unto him, It is written again, Thou shalt not tempt the Lord thy God. Again, the devil taketh him up into an exceeding high mountain, and sheweth him all the kingdoms of the world, and the glory of them; And saith unto him, All these things will I give thee, if thou wilt fall down and worship me. Then saith Jesus unto him, Get thee hence, Satan: for it is written, Thou shalt worship the Lord thy God, and him only shalt thou serve. Then the devil leaveth him, and, behold, angels came and ministered unto him.
The demons know the scriptures often better than most Christians do.
The mark of Christianity is not that you can quote scripture, but that you "live" the scriptures. If you think that you are such a 'more godly' Christian because you can recite endless verse, or because you have memorized entire chapters, then you are mistaken. For unless you are living out (putting into practice) what they say, it is for naught and you are deceiving yourself.
James 3:13-18 Who is a wise man and endued with knowledge among you? let him shew out of a good conversation his works with meekness of wisdom. But if ye have bitter envying and strife in your hearts, glory not, and lie not against the truth. This wisdom descendeth not from above, but is earthly, sensual, devilish. For where envying and strife is, there is confusion and every evil work. But the wisdom that is from above is first pure, then peaceable, gentle, and easy to be intreated, full of mercy and good fruits, without partiality, and without hypocrisy. And the fruit of righteousness is sown in peace of them that make peace.
The Bible says that it's he who follows the Word in practice that is justified (by His grace). Romans 2:13 (For not the hearers of the law are just before God, but the doers of the law shall be justified.
The Scripture that one quotes, when not living it in faith, may condemn their own selves!  Matthew 12:35-37 A good man out of the good treasure of the heart bringeth forth good things: and an evil man out of the evil treasure bringeth forth evil things. But I say unto you, That every idle word that men shall speak, they shall give account thereof in the day of judgment. For by thy words thou shalt be justified, and by thy words thou shalt be condemned.
John 5:45-47 Do not think that I will accuse you to the Father: there is one that accuseth you, even Moses, in whom ye trust. For had ye believed Moses, ye would have believed me: for he wrote of me. But if ye believe not his writings, how shall ye believe my words?
You cannot speak of keeping commandments … and then run around breaking them!  You teach others by your bad example! Matthew 5:19 Whosoever therefore shall break one of these least commandments, and shall teach men so, he shall be called the least in the kingdom of heaven: but whosoever shall do and teach them, the same shall be called great in the kingdom of heaven.
You can't worship the King and violate the Kingdom law. You can't quote about the love of God and then violate it with your lifestyle.
The world is not impressed that you can quote scriptures, they want to see someone who walks the talk.
News Flash: … God is not impressed that you can quote scriptures either. He wants you to "do" the word, He wants you to apply it to your life, put it into practice and allow it to govern your every thought and action.
If you fail to honor God by Loving Him and loving your neighbor then what profit will memorizing verses do for you? 1 Corinthians 13:2 And though I have the gift of prophecy, and understand all mysteries, and all knowledge; and though I have all faith, so that I could remove mountains, and have not charity, I am nothing.
If you believe you are lofty because you recite Scripture more excellent than your brethren then you are a deceived fool.
James 1:21-27 Wherefore lay apart all filthiness and superfluity of naughtiness, and receive with meekness the engrafted word, which is able to save your souls. But be ye doers of the word, and not hearers only, deceiving your own selves. For if any be a hearer of the word, and not a doer, he is like unto a man beholding his natural face in a glass: For he beholdeth himself, and goeth his way, and straightway forgetteth what manner of man he was. But whoso looketh into the perfect law of liberty, and continueth therein, he being not a forgetful hearer, but a doer of the work, this man shall be blessed in his deed. If any man among you seem to be religious, and bridleth not his tongue, but deceiveth his own heart, this man's religion is vain. Pure religion and undefiled before God and the Father is this, To visit the fatherless and widows in their affliction, and to keep himself unspotted from the world.
strong>2 Corinthians 7:1 Having therefore these promises, dearly beloved, let us cleanse ourselves from all filthiness of the flesh and spirit, perfecting holiness in the fear of God.
Study to show yourself as a workman who doesn't need to be ashamed. Practice what you preach. Your life may be the only Bible verse people aroung you actually listen to.
Ecclesiastes 12:12-14 And further, by these, my son, be admonished: of making many books there is no end; and much study is a weariness of the flesh. Let us hear the conclusion of the whole matter: Fear God, and keep his commandments: for this is the whole duty of man. For God shall bring every work into judgment, with every secret thing, whether it be good, or whether it be evil.  -kh